Joe Jonas
Which A-Lister Did Joe Jonas Blow Right Past Without a Glance?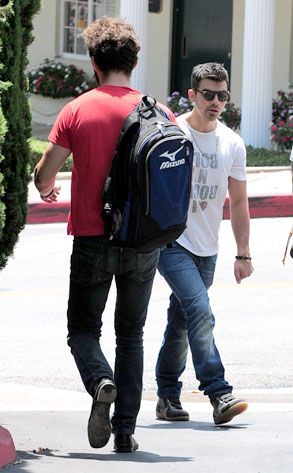 INFdaily.com
Hey,
Joe Jonas
is a busy guy with places to go and people to see.
But did he really fail to see the star of one of the highest-grossing franchises ever passing
thisclose
to him in West Hollywood? It's not like they had to embrace bromantically or even stop for a fist pump, but really? Not even a raised eyebrow, translation: "Hey, what's up?"
One could easily cry bad blood. But when you find out who Jonas breezed right past, you might start to wonder if even this adorable actor's biggest fans would know him if he came right up and said hello!
This unusually scruffy creature is none other than
Shia LaBeouf
, who was determinedly headed to lunch at Café Med in WeHo's Sunset Plaza neighborhood when he brushed shoulders with the JoBro.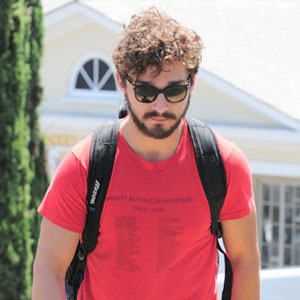 INFdaily.com
Joe, meanwhile, was headed toward the parking lot with a few members of his entourage.
With the publicity whirlwind for
Transformers: Dark of the Moon
long behind him, Shia has been sporting a full beard lately, perhaps the last time he'll be able to be so hirsute before heading to Vancouver to shoot
Robert Redford
's
The Company you Keep
. And with the shades covering the other half of his face...
Joe, you're forgiven for not knowing what was what.