Did Justin Bieber and Selena Gomez break up ?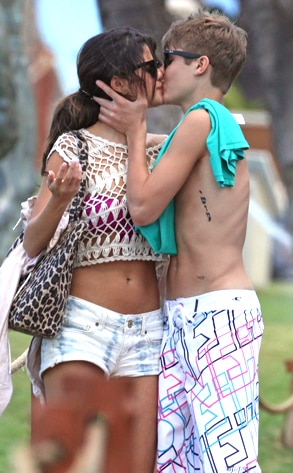 BAUER-GRIFFIN.COM

A nation is in mourning. Half of it, anyway. The other half is getting ready to throw a celebration the likes of which haven't been seen since
Never Say Never
's bonus content was released on DVD. But both might want to hold off for the time being.
Word has broken, along with the hearts of millions, that
Justin Bieber
and
Selena Gomez
have (are you sitting down?) broken up.
The rumor spread like wildfire over the weekend, with accusations flying mostly in Justin's direction, with the most common narrative being that the singer was caught by Selena sending texts to an ex.
Ambiguous texts and corroborative YouTube videos only stoked (or maybe started?) the reports, which are only gaining traction. So, did Selena and Justin's personal love song just skip a beat? Did they really break up? Don't tear down that Selieber shrine just yet, because this rumor is…