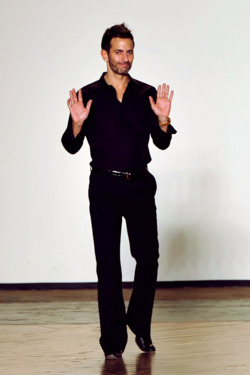 The Daily now has "high-ranking industry sources" telling them Christian Dior will hire Marc Jacobs to succeed John Galliano. Dior and Marc Jacobs had no comment, and Jacobs and business partner Robert Duffy are out of the office — perhaps in Paris. But they have to go there all the time for work anyway, so it's not like
if they're in Paris they must be signing secret earth-shattering papers!!!
And remember a few months ago
when
everyone
said
Givenchy's Riccardo Tisci had the job?
SCOOP! Marc Jacobs In at Dior, Sources Say
[Daily]
Earlier:
Reports: Marc Jacobs in Talks to Succeed John Galliano at Dior
Joseph Benjamin